Welcome to Rainbow Logistics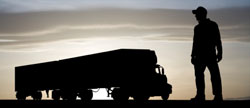 Our website has been designed to allow easy access to our company's cost effective services. Rainbow Logistics is a non-asset based third party logistics service provider.

We are excited to have you visit our website. In today's economy, we must utilize the best available service at the most competitive price. That's what Rainbow Logistics is about. We have many modes and services for you to review. If you are looking for a cost effective service that is reliable and backed by an experienced staff, look no further.

Most of our competitors' websites talk about how long they've been around and how great their services are. What about your organization? What do you need to be successful? Before we get into our company, we are interested in learning about your organization and your traffic needs. We desire to learn more about your business and discuss how our services can benefit your company. Sharing information allows us to create a true and sincere partnership. Please contact us to discuss your traffic needs. We are ready to get to know your organization and start providing you with a solid service that is value driven.